₹999 Offer Only For 22nd september !

6 COURSES
ONE PRICE
Lifetime Access | 30-Day Refund

G2 rating 4.8 of 5
1,562 reviews

TrustScore 9.7 of 10
1,389 reviews
This course if for
Everyone Who Wants To learn
Interior Designers
Everyone Who Wants To learn
Architects
Everyone Who Wants To learn
Civil Engineers
Even if your design is world class, maybe is the next big evolution in the industry, but if the clients dont understand what you are creating, if you don't present it correctly, it wont sell.
We're here to tell you about 6 courses that will completely change the way you will work in this industry. To be very honest, you need to learn and practice, everybody is not going to make it big in the industry. We need a solid commitment from everyone who will continue on the learning journey with this combo course.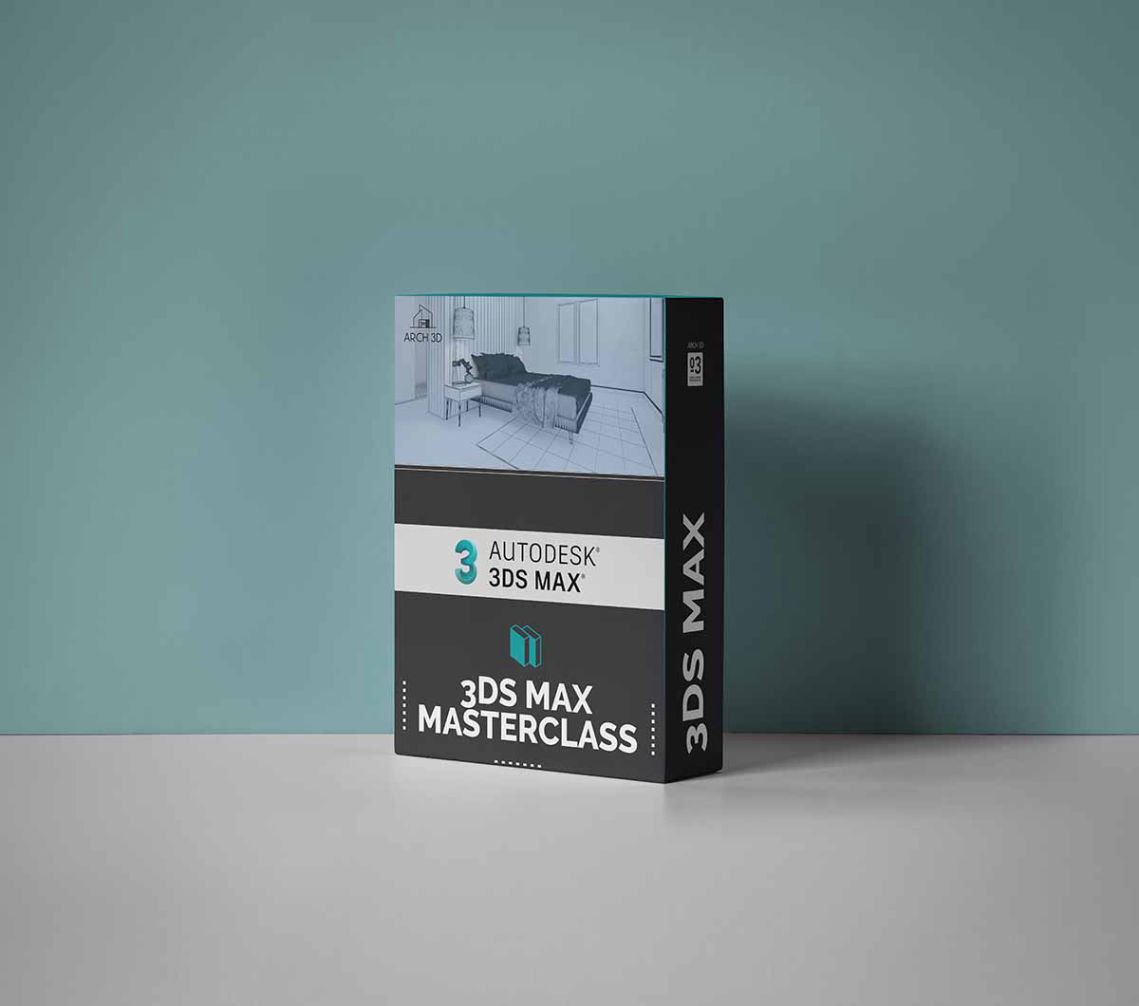 3ds max masterclass
34+ hOURS
3ds Max falls in a advanced side of 3d modeling. It is basically used to create complex 3d figures.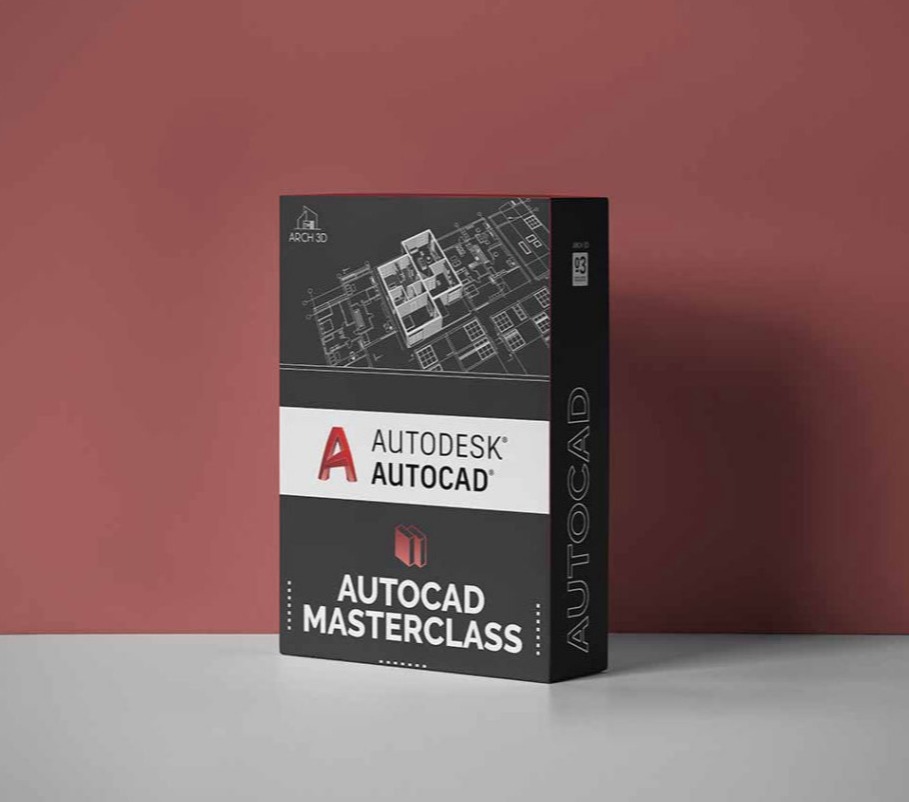 auTOCAD MASTERCLASS
25+ HOURS
AutoCAD is a software which is used to create 2d drawings, plans, layout and working drawing.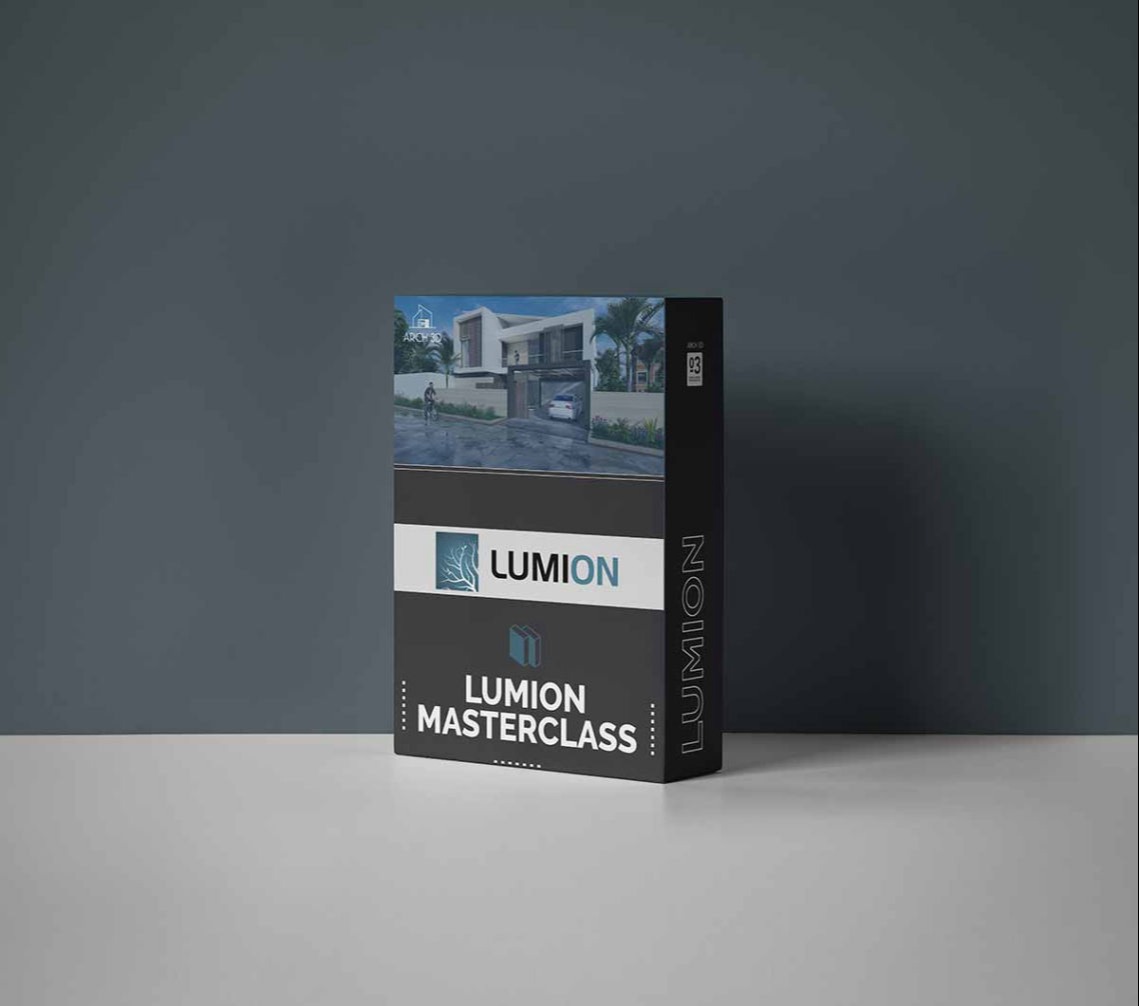 lumion masterclass
18+ hours
Lumion is used for creating video walkthroughs and photo renders as well.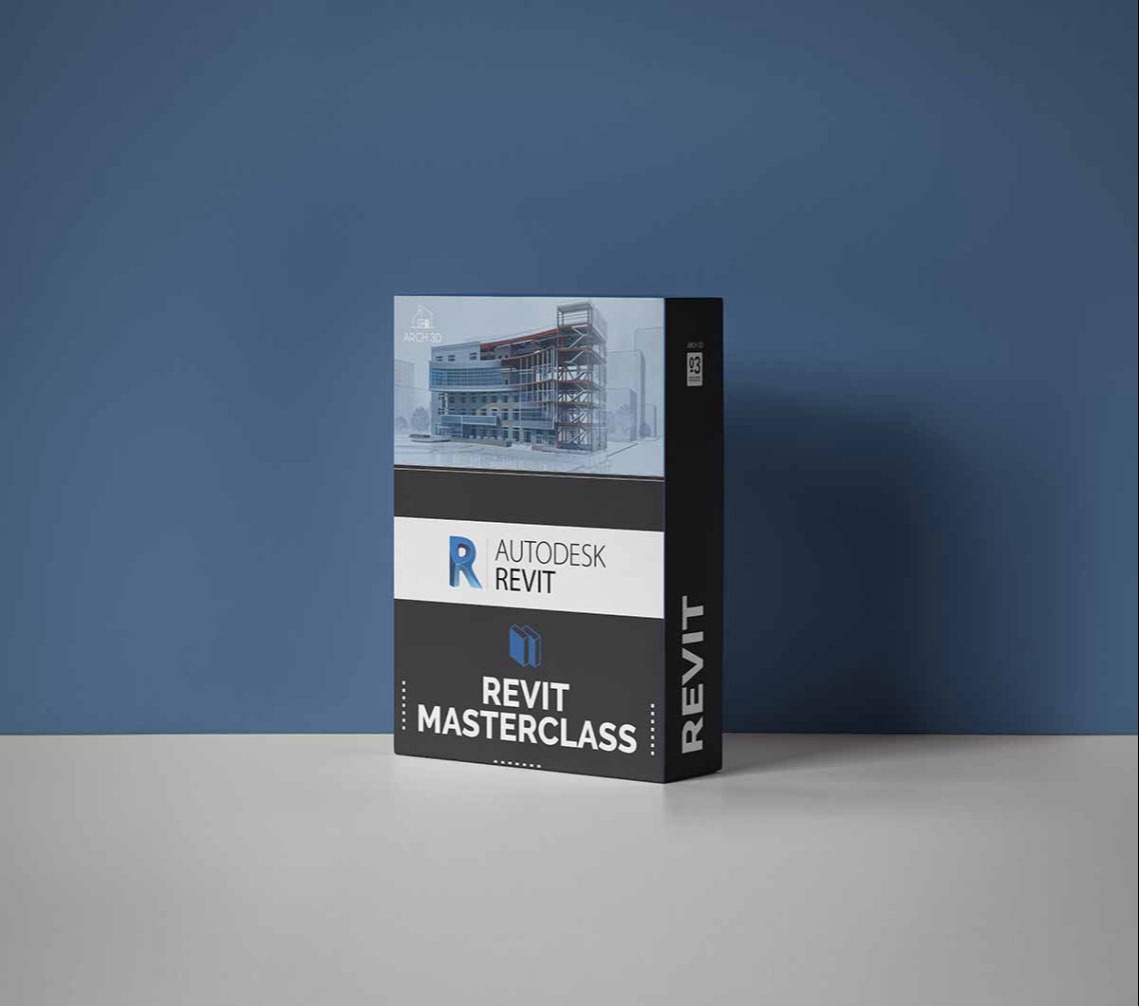 revit masterclass
43+ hours
Revit is basically like the king of all softwares. It basically used globally to manage all large scale complex projects.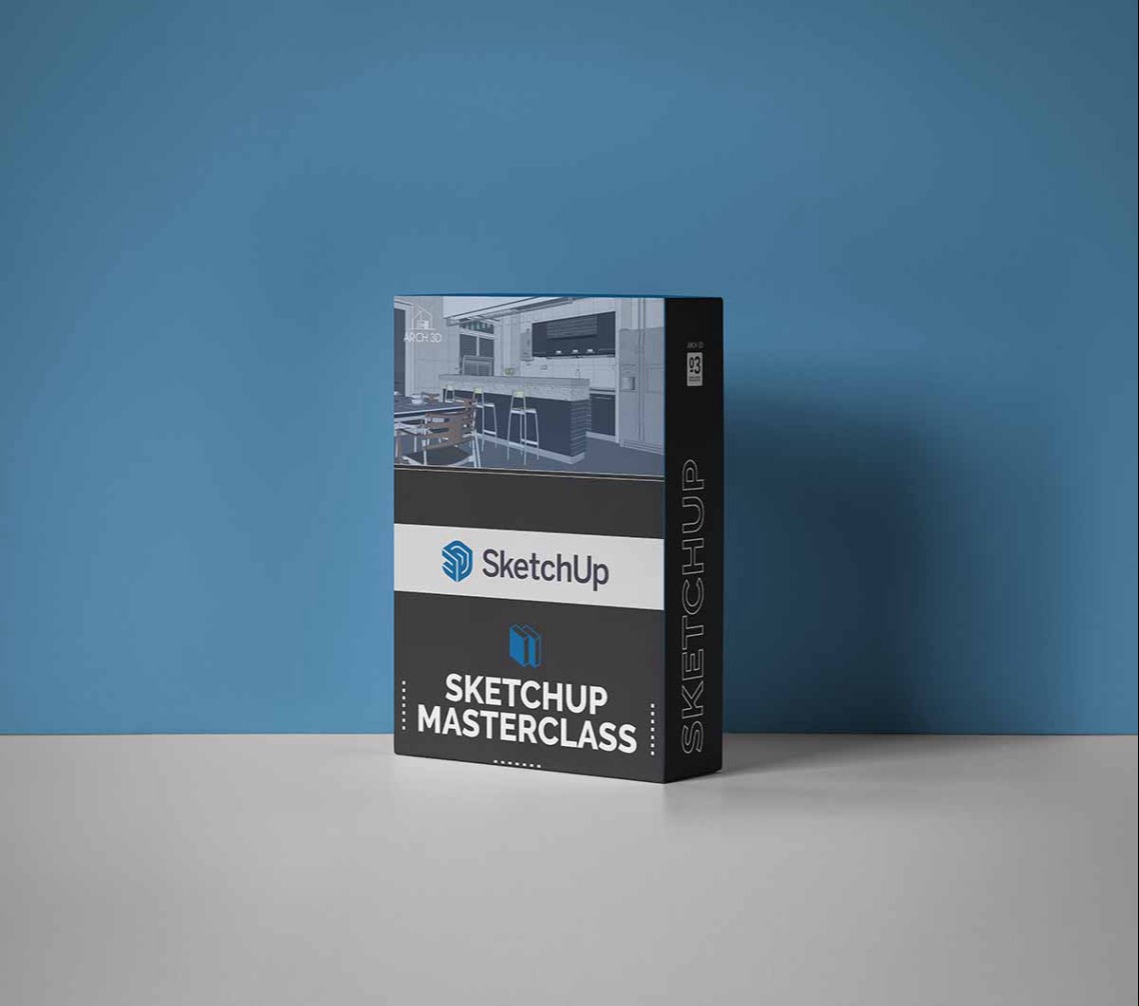 sketchup masterclass
20+ hours
Sketchup is one of the most popular and familiar 3D software. Its main advantage is that anybody can use it so if you are just a beginner.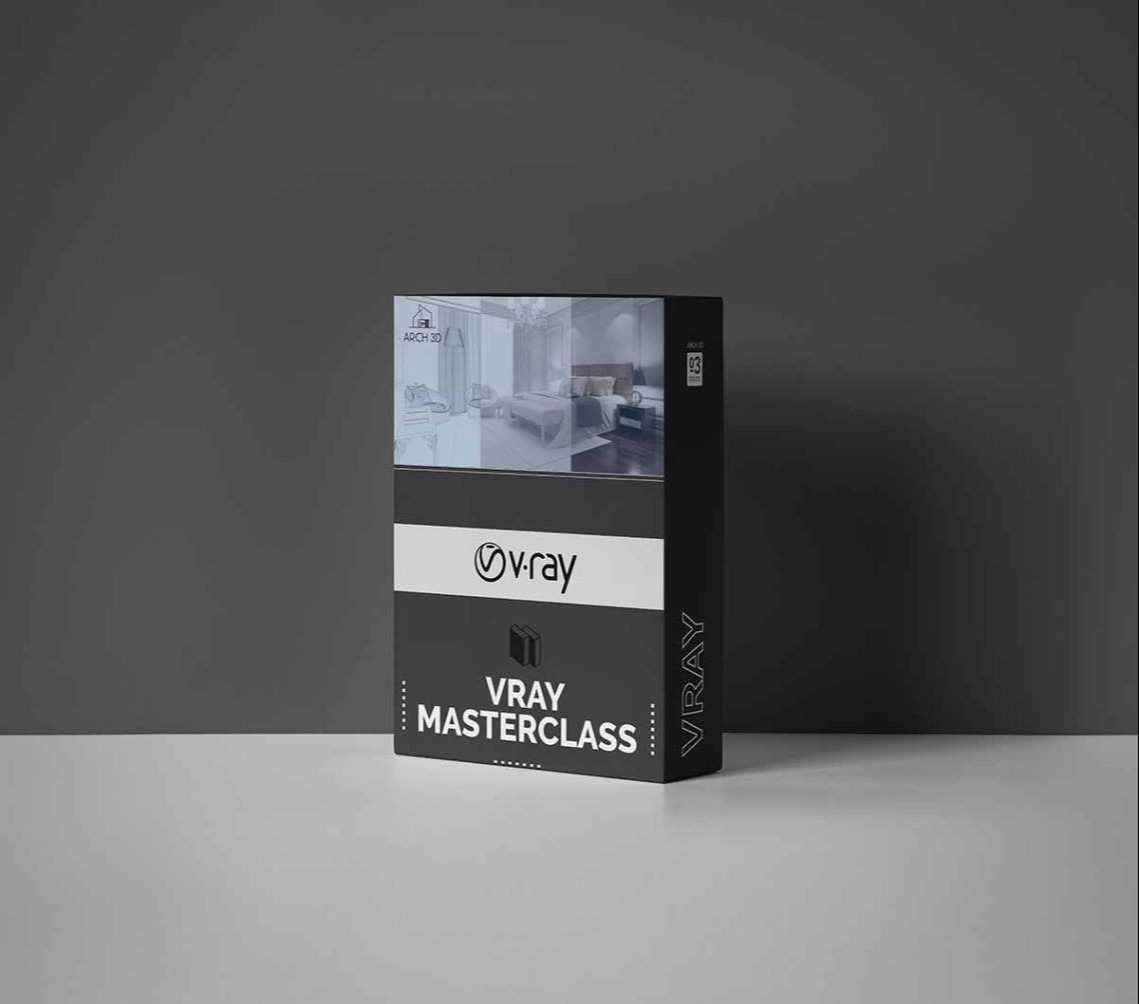 vray masterclass
8+ HOURS
V-Ray is a rendering platform, we can add materials, light, textures to make our model look like a real picture.
Image Renders By Students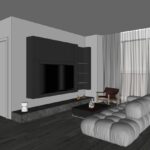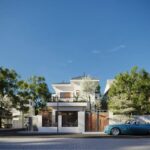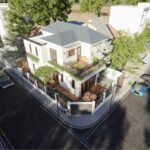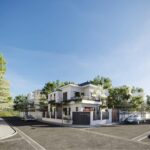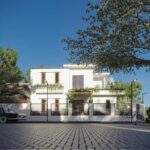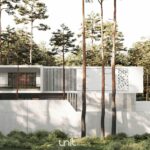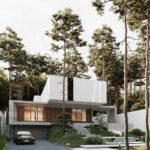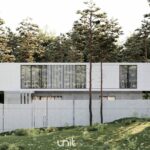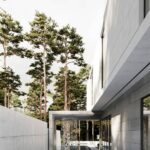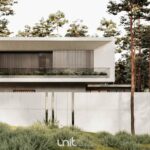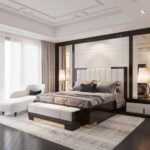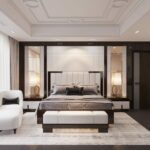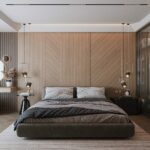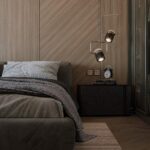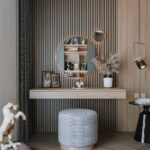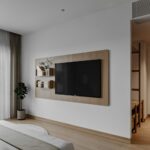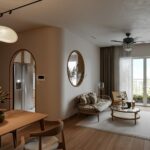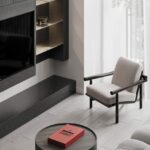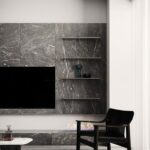 TOPICS COVERED IN AUTOCAD COURSE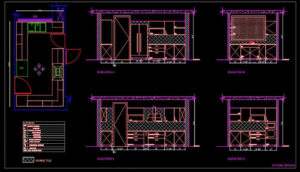 • Modification Tools.
• Layers used to view different dwgs parts in same file.
• Viewpoint used to compose sheet.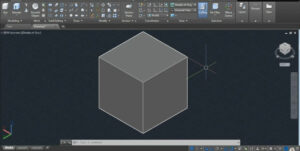 • Begginers Issues.
• Dimensions.
• Labeling.
• Hatching.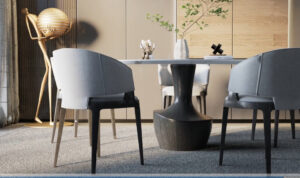 • Advanced Tools
• Arrays.
• Lengthen(Changes length of object in different formats).
• Break(Break an object at a desired parts).
. Align(Align two objects).
. Blocks (Group certain dwg composition together into one entity)
. XRef (Import another dwg file as a reference file).
. PDF (Importing a PDF in dwg format).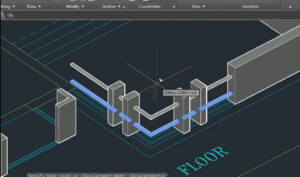 Status Bar.
Block Attributes.
Tables(Introduction of Rows and Columns in AutoCAD).
TOPICS COVERED IN SKETCHUP + VRAY COURSE
Starting with Softwares ​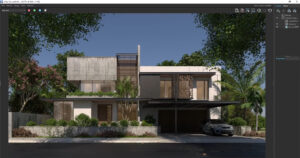 Start Course

Software Installation With All Links

Basics Of Sketchup

Important Tools in Sketchup
How to Design a House in Sketchup​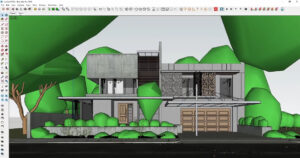 Importing products and materials.

Make walls from floor plan.

Import a Floor Plan Of House

Create A House Model From Floor Plan.

Creating and Importing Furniture and Lights.

Creating Complete Interiors and Exteriors.

Creating stairs and entry.
Components from 3D Warehouse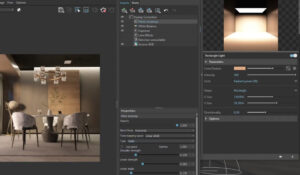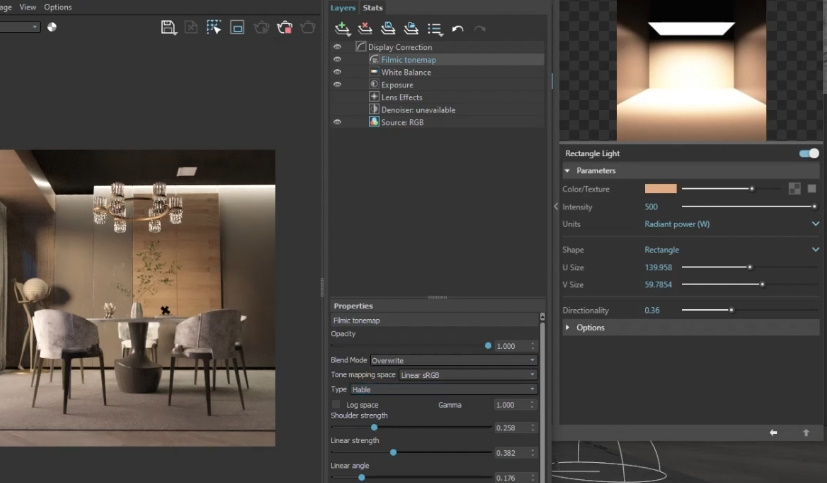 Make  a unique component.

Exploring 3D Warehouse.

Furnitures and Beauty Objects addition.

Adding other interior objects.

 
Install Vray Render Software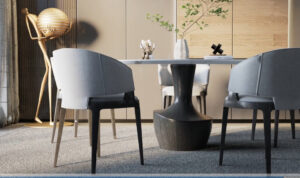 Learn about various types of lights and lighting techniques.

Learn about vray library and how to add real life materials.
Adding Details to Design.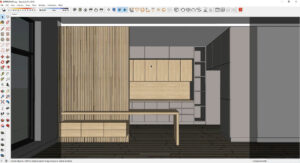 Adding  Environment Details.

Adding Materials.

Adding Vray Lights.

Learn to add Decorative Features

Configuring Vray Settings For Best Output.

Fast Render Settings.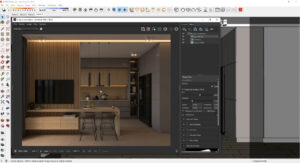 Deep details that make render like a photo.

Adding super detailing and rough edges to emulate real world.
TOPICS COVERED IN LUMION COURSE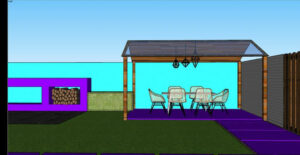 • Modification Tools.
• Layers used to view different dwgs parts in same file.
• Viewpoint used to compose sheet.
Video Rendering in Lumion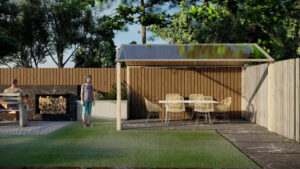 • Adding Materials and Environment Details
• Adding Interior Details and Lumion Lights.
• Adding Decorative Features
• Configuring Lumion Settings For Best Output.
• Fast Render Settings.

TOPICS COVERED IN 3DS MAX + VRAY COURSE
1. Introduction of Standard Primitives
2.Shapes in 3ds Max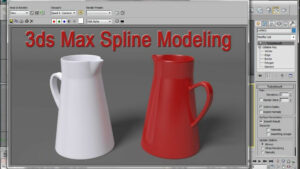 1.Set Reference Image in viewport
2.Attach Tool, Refine Tool, Break Tool, Detach Tool and Affect Pivot Only Tool
3.Trim-Extend Modifier, Extrude Modifier and Shell Modifier
4.Extrude Modifier
5.Chair and Table Modeling in 3ds Max Pt 01 & 02 Model from SketchUp
Poly Modeling Introduction
1.Edit Poly Selection
2.Attach and Detach Tool
Explained
3.Creating Doors in 3ds Max
4.Connect, Cut and QuickSlice Tool
5.Extrude Tool, Hinge From Edge Tool. Extrude Along Spline Tool
6.Bridge and Connect tool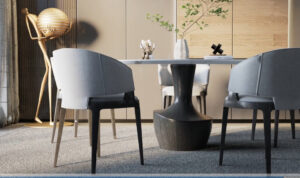 1.Bevel tool and Insert tool in 3ds Max
2.Copy, Instance, Reference, Mirror Tool and Spacing Tool
3.Unit Setup and Grid Spacing
4.Wall and Stair Creation in 3ds Max
5.Main Gate and Railing Modeling
6.Boundary Wall and Slab Modeling
Texturing and Lighting with Vray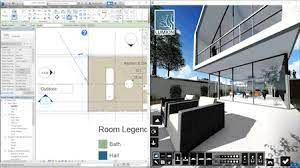 1.Arnold Render Settings
2.Spot and Distant light
3.Environment Lighting
4.Environment by Skydom Light
5.Arnold Metal and Glass Materials
6.Wireframe Rendering in Arnold Room.max
TOPICS COVERED IN THE REVIT COURSE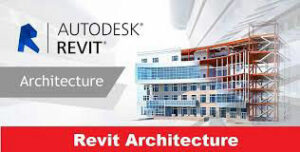 1.File Tab, Quick Access, Info Centre
2.Properties Palette and Project Browser
3.Status Bar, View Controls, Selection Toggles and Context Menu
4.Navigating the Drawing Area
Introduction to Walls and Wall Panel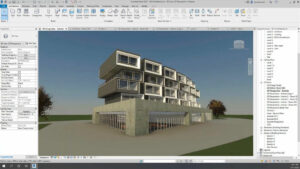 1.Wall Properties palette
2.Move, Copy, Rotate, Trim Extend
3.Split element, Pin, Array, Scale, Delete
4.Building Levels
5.Grid System Model from SketchUp

1.Placing External Walls
2.Placing Internal Walls
3.Using the Equality Constraints
4.Placing the Ground Floor Slab
5.Placing a boundary footpath
6.Creating The Interior Materials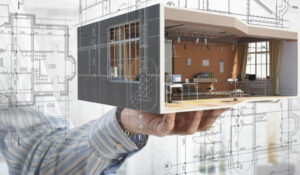 1.Placing Doors from the Type Selector
2.Loading Doors from the Library
3.Editing the Walls Profile to create an opening
4.Increasing Top Constraint
5.Adding a Shaft Opening to the slab
6.Selection Filter and Aligned to Selected Levels
Introduction to roofs by Footprint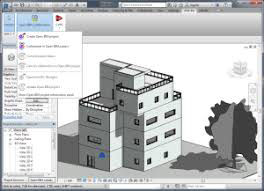 1.Creating project stair
2.Pitched roof by Footprint
3.Introduction to Curtain walls
4.Constructing a Curtain wall
5.Curtain Wall Rear
6.Curtain wall front
Introduction to Reflected Ceilings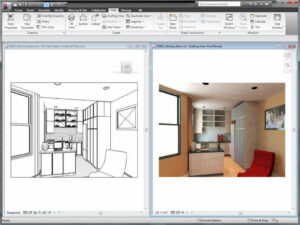 1.Near Clip and Layer
2.Fog and Atmospherics in Lumion
3.Color Correction
4.Vignette Camera Effect in Lumion
5.Bloom Lens Effect Lumion
6.Exporting Your Final Rendering
7.Get the instructors effects preset file here
Introduction to Dimensions by Individual References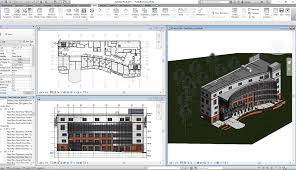 1.Witness Lines
2.Introduction to Tags
3.Placing Window Tags
4.Applying Tags to First Floor
5.Creating a Door Schedule
6.Creating a Door and Window Legend
Opening a Sheet and overview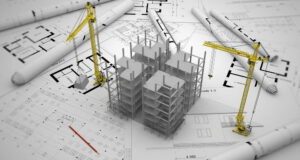 1.Setting up a Sheet part 1
2.Adding Render views and Callouts to Sheet
3.Loading an A2 Title-block
4.Duplicating views
5.Page Setup and Printing
Introduction to Shadows and Sun settings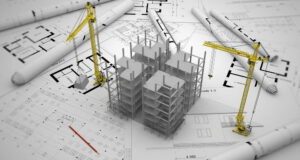 1.Creating a One-Day Solar Study
2.Rendering second image
3.Modifying a Walkthrough
4.Creating a Walkthrough over two levels

The demand for the design industry is rising, but so is the expectation of a good and elegant design, a perfect layout which meets global standards and trust me that demand is very difficult to meet. People are ready to pay, recruiters are ready to pay, the question is, are you willing to take your fair share from the industry? What do you think is the best quality to succeed in this industry? 
It's always how your design looks, we have created this course so that your design, plans and renders always stand apart.
Let us give you some more reasons:
Used by over 8,500 people.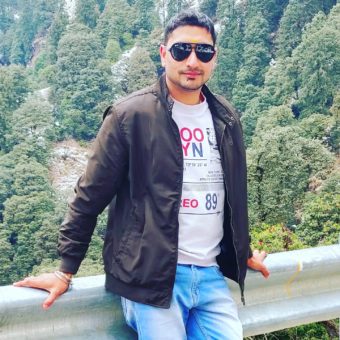 Great for a newbie like me.
its a very nice course series.. learnt lot of small small tricks which used to take a lot time earlier.. on the whole, really worth it.!!! thank you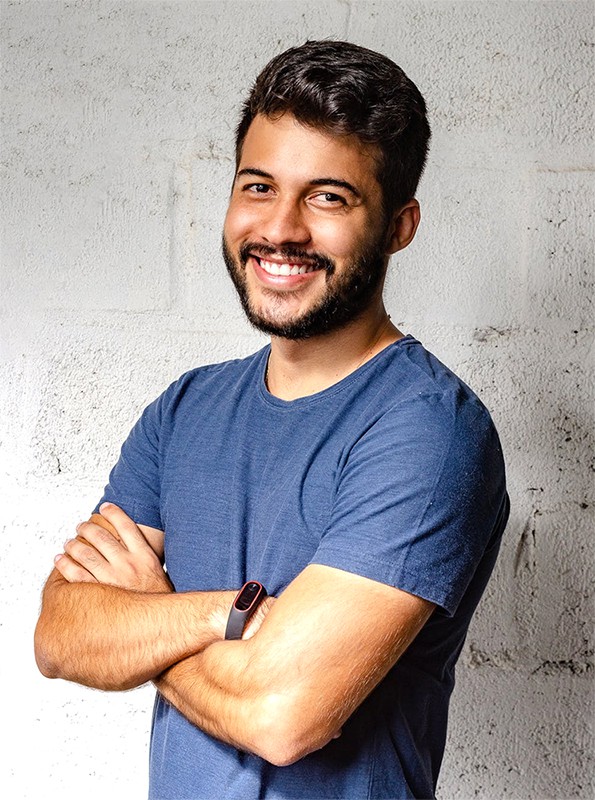 awesome ! never thought it will save my half of the time. thankyou,your guidance really was required. i recommend each one of you for this.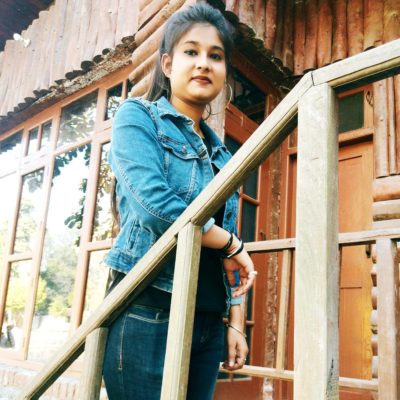 I really enjoyed all aspects of these courses. I feel I've learnt a lot and cannot wait to start my own project. Thank you!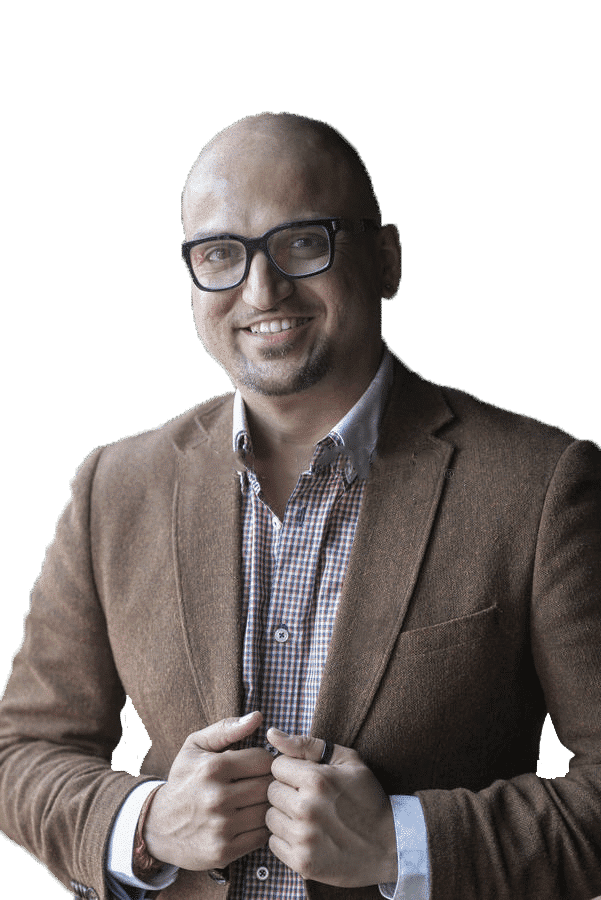 impressive series… the course gives a detailed explanation from scratch to well designed project including the presentation to the clients… well done to the lecturer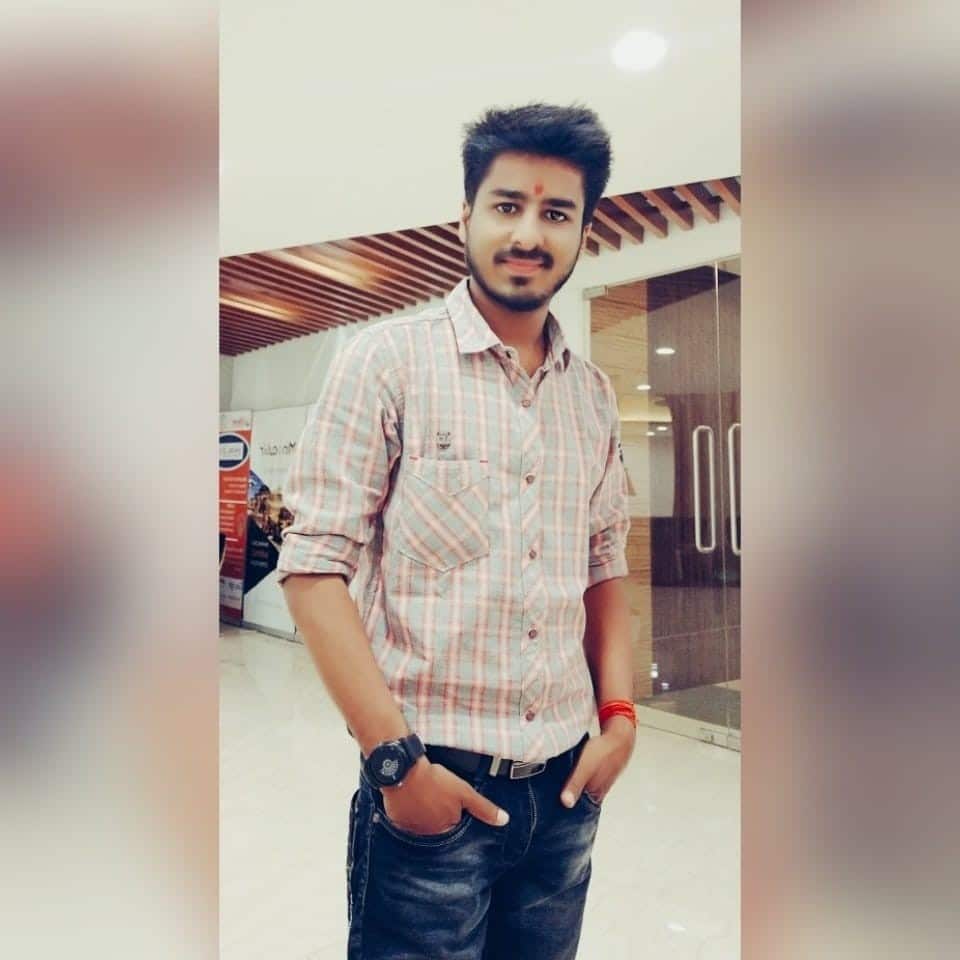 I found these very easy to understand and excellent for someone with zero experience of Interior Design! The teaching style was very clear and easy to follow.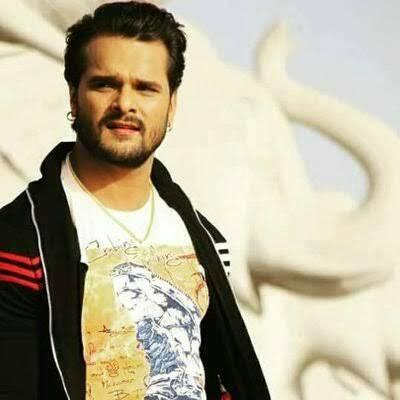 Love this course, step-by-step learning for Interior Design Beginner Level to Advanced user. Thank You!
Frequently asked questions