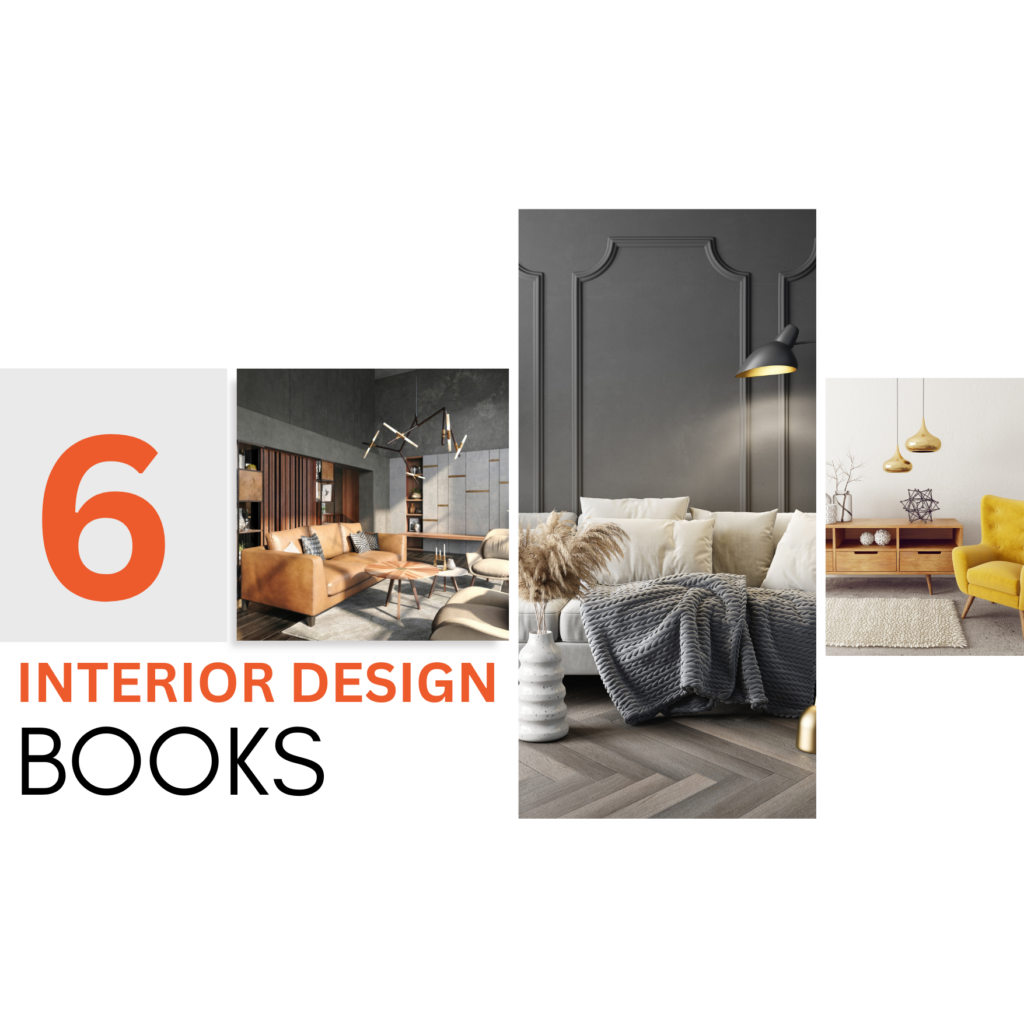 6 BOOKS FOR INTERIOR/EXTERIOR DESIGN CAREER 📚 
Boost Your Design Career and Income! Dive into our easy-to-follow interior design ebooks, perfect for pros and newcomers alike. Learn top industry secrets, skyrocket your skills, and watch your earnings grow – all with a simple click!
YOU CAN DOWNLOAD IT INSTANTLY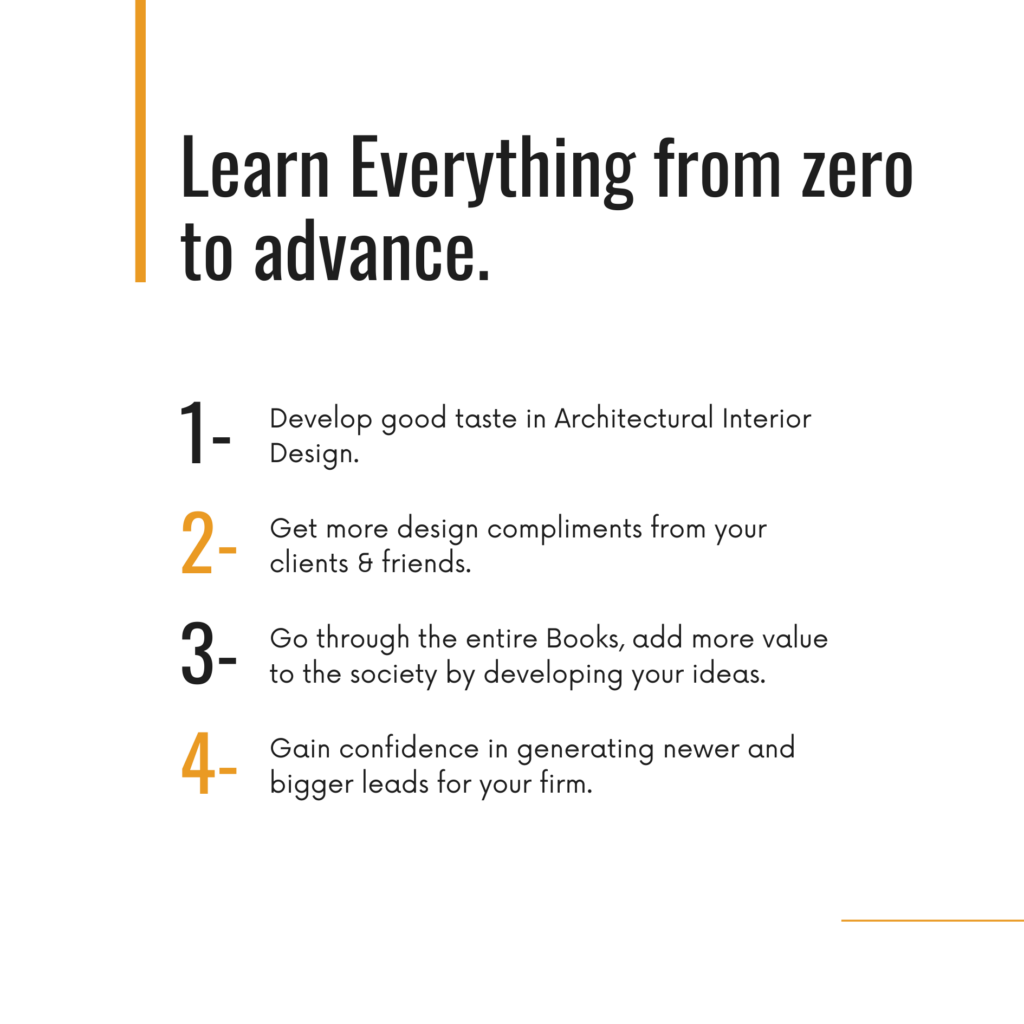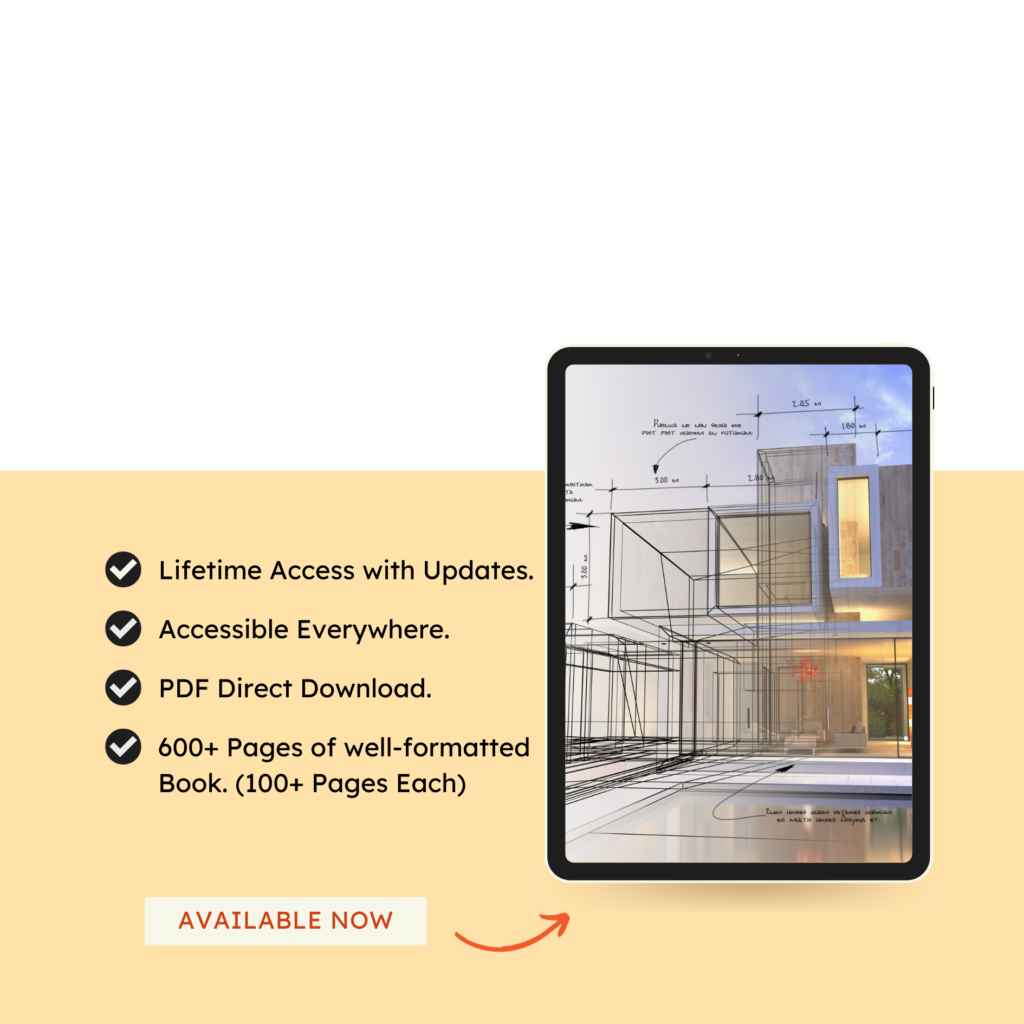 LIMITED-TIME 9discount price until 30.1.2022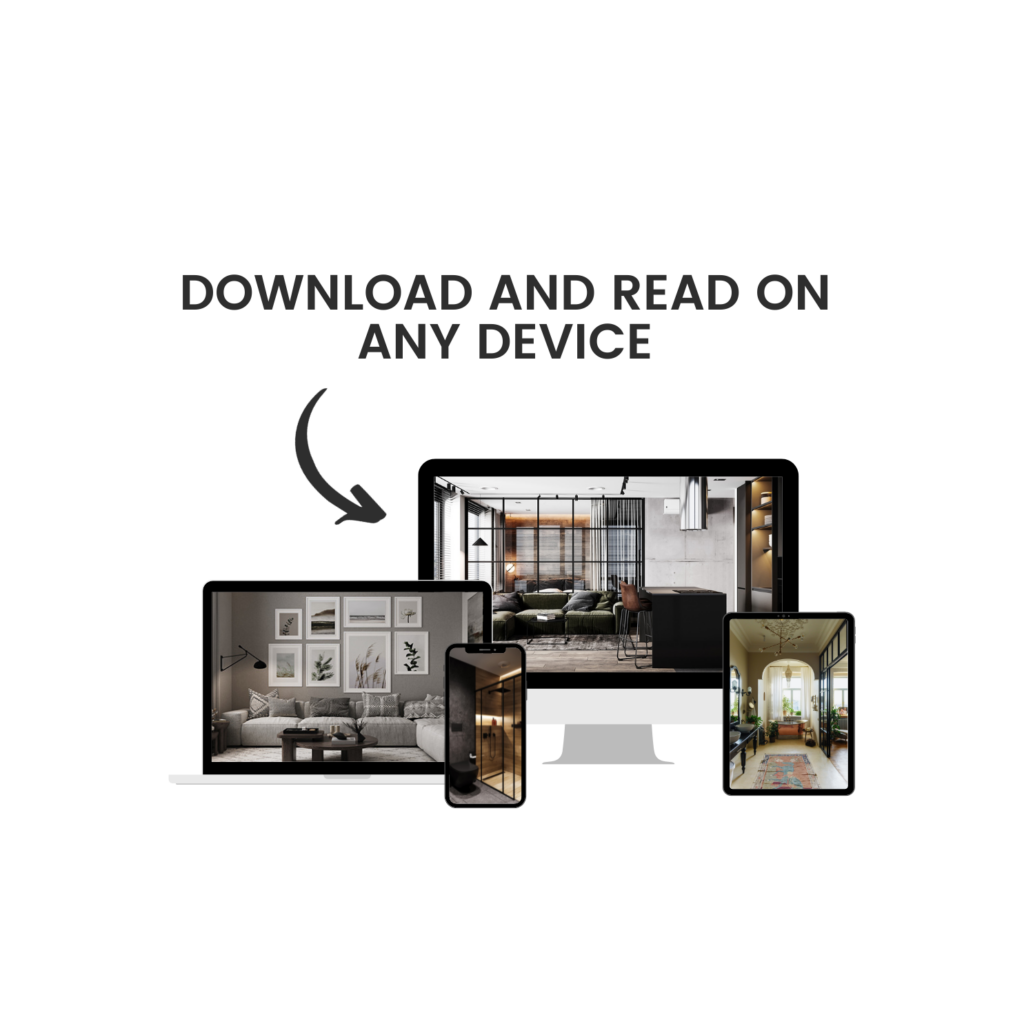 I am thoroughly impressed with the depth of knowledge these complete library offers. The architectural insights are invaluable. Kudos to the team for creating such a comprehensive guide. Highly recommended for anyone passionate about design.
This complete library of ebooks helped me transform my living space completely. The ideas were practical and innovative. I am extremely happy with my purchase. Thank you for this amazing resource!
I recently purchased your library access and they have transformed my approach to design projects. The attention to detail in the interior design ebook is outstanding. I feel much more confident now. Thank you
This architectural library exceeded my expectations. It not only explained the principles but also gave real-life examples. Exceptional content and beautifully presented. A must-have for architects.
Your ebooks provide a holistic approach to design. It's not just about aesthetics but also about functionality. I appreciate the emphasis on creating spaces that are not only beautiful but also usable.
I have been in the interior design industry for years, and your ebooks have refreshed my perspective. The innovative ideas have added a new dimension to my projects. I can't wait to see what you come up with next.
I am an aspiring architect and these ebooks have been my guiding light. The step-by-step guides are incredibly helpful. I can't wait to implement the knowledge gained. A heartfelt thank you
Your ebooks are like a design Bible! The tips and tricks shared in the exterior design section were a game-changer for my home's curb appeal. I'm genuinely impressed. Well done
I bought these ebooks for my wife, an interior designer, and she hasn't stopped raving about them. The practical insights have added a new dimension to her work. We are both very satisfied customers
The architectural ebook not only educated me but also ignited a passion for design. The case studies were particularly enlightening. I find myself referring back to it often. Thank you for this masterpiece
Your ebooks have given me the confidence to renovate my entire home myself. The interior design concepts are explained so clearly, even for beginners like me. Truly grateful for this resource
I am a professional interior designer and I must say these ebooks are a game-changer. The advanced techniques shared are invaluable. My clients are noticing the difference. Highly recommended
The exterior design ebook inspired me to revamp my backyard into a cozy oasis. The suggestions were not only practical but also aesthetically pleasing. I'm thrilled with the results.
I stumbled upon your ebooks while searching for design inspiration and I'm so glad I did. The variety of styles and designs covered is impressive. It caters to every taste. I'm a fan
Your ebooks are worth every penny! As an interior design student, I find the content incredibly informative. It's like having a mentor at my fingertips. I recommend this to all my peers.
I have purchased numerous design-related ebooks, but yours stand out. The attention to the cultural aspects of Indian design in your architecture ebook is commendable. A delightful read.
I am an architect and I'm always on the lookout for fresh ideas. Your ebooks delivered just that. The creativity showcased is remarkable. I've incorporated some concepts into my recent project.
Your ebooks are not just informative but also visually stunning. The images are of high quality and complement the content perfectly. I appreciate the effort put into the presentation.
I purchased your ebooks to get ideas for my new office space. The interior design suggestions were modern and chic. My colleagues are amazed at the transformation. Thank you for the brilliance.
The exterior design ebook gave me innovative ideas for my restaurant's outdoor seating area. It's now a favorite spot among my customers. Your ebooks are a hidden gem in the design world.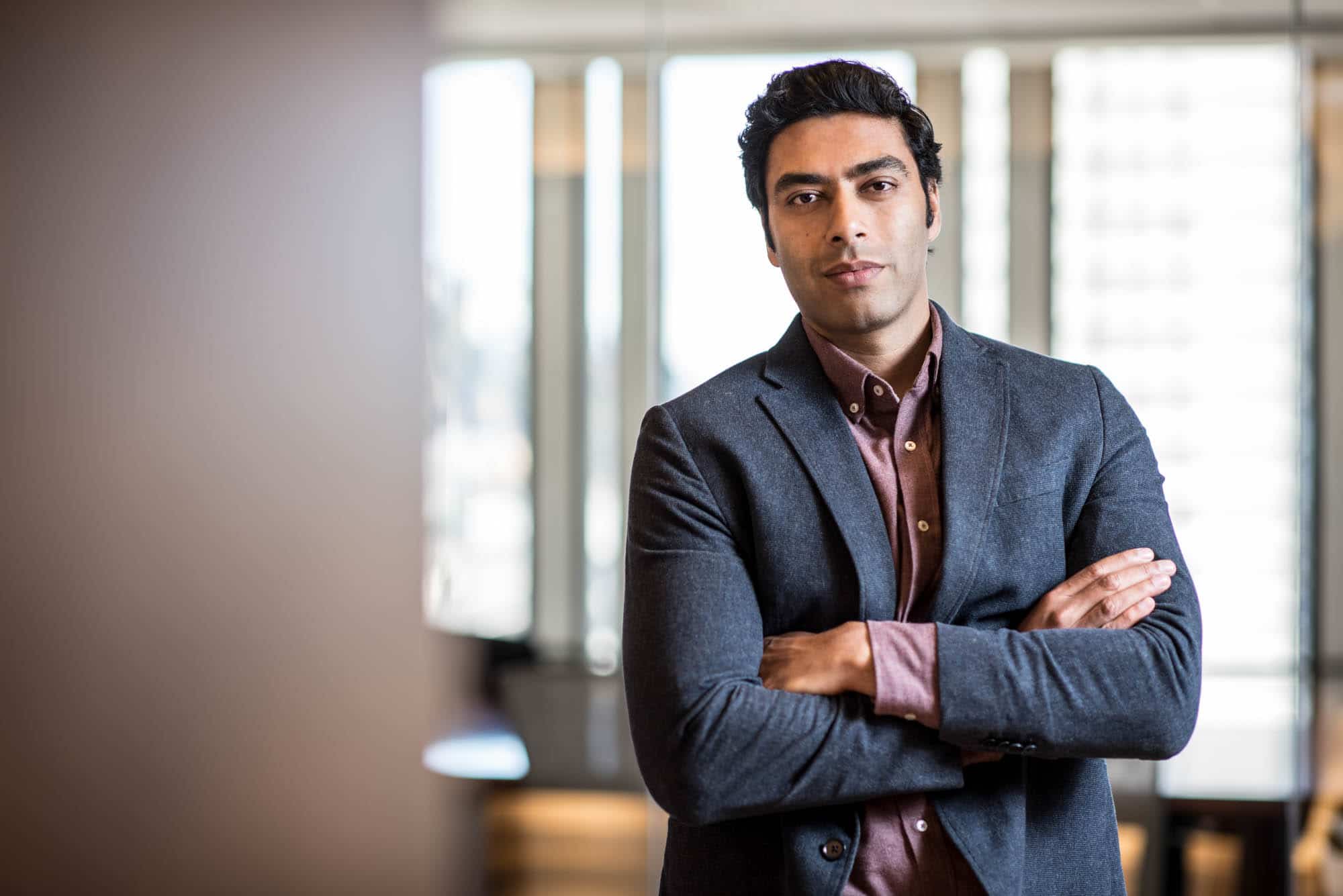 Aniket Singhal
12+ Years of experience in Planning and Architecture.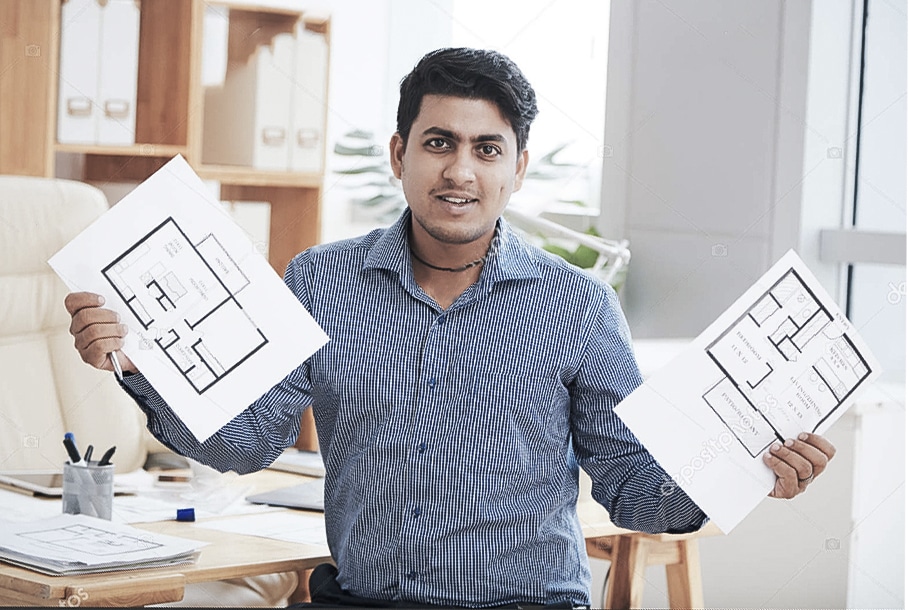 Sumit Vyas
Interior Design and Material selection expert from 10+ years.
Yes, the hard copy of all the books are available on demand at a total price of ₹2,899.
Yes, everyone who have access to the books or purchase it at any point of time will have access to all the new releases for free.
Absolutely nothing, it's as helpul for a novice as it is to a professional. It ignites the creative spark in you to do something beautiul to any space provided.
© 2023 Avada. All Rights Reserved.